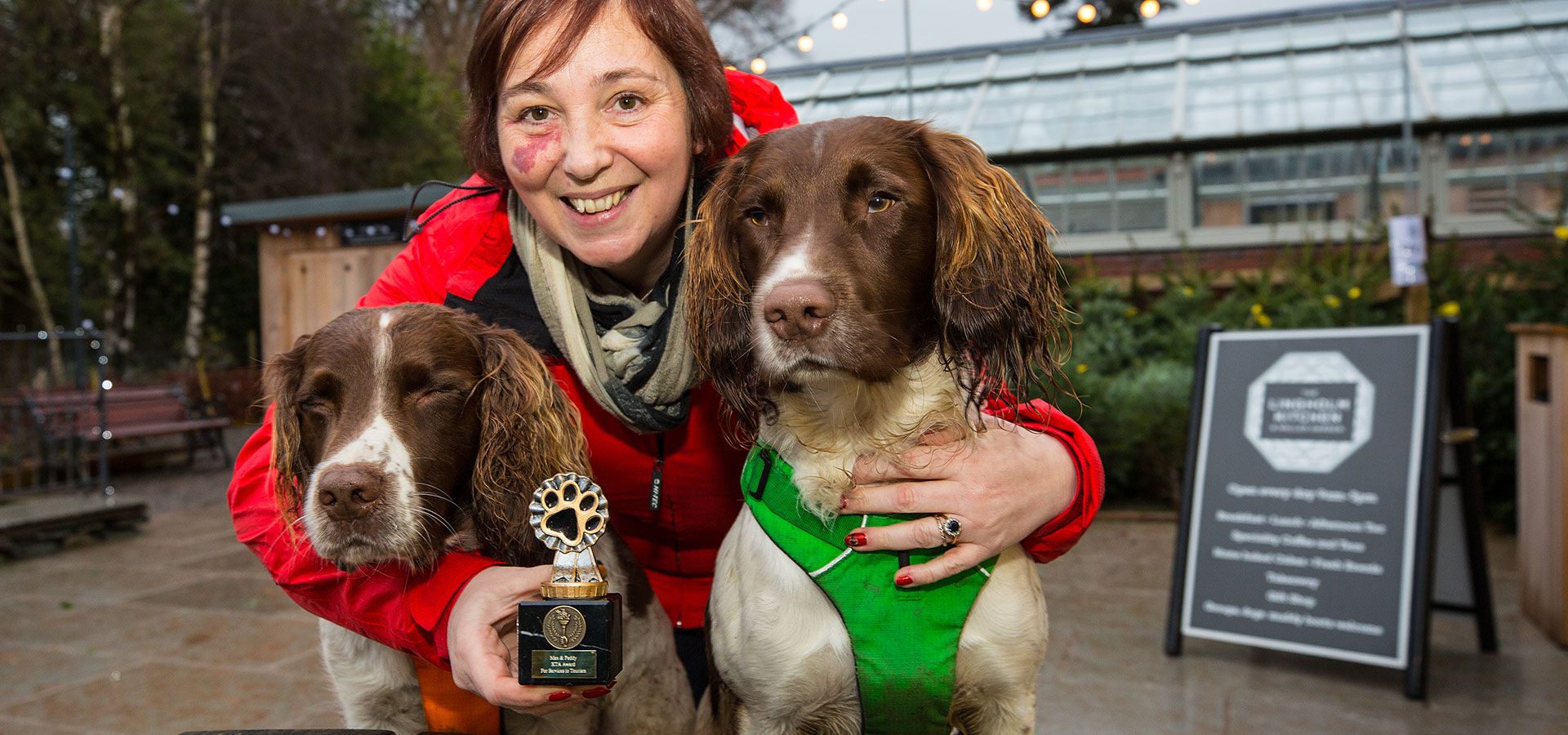 KESWICK TOURISM ASSOCIATION MEDIA RELEASE
Max and Paddy, Keswick's canine ambassadors received an extra special Christmas present in the form of an award from Keswick Tourism Association.
Kerry Irving, owner of Max and Paddy, regularly posts pictures and videos of the pair around the Keswick area to their very own Facebook page (Max and Paddy Out In The Lake District). They have become so popular that they now have almost 75,000 followers who just love to see where they have been and what they have been up to. Many people from around the country and indeed the world have been inspired to visit this beautiful area as a result.
Vanessa Metcalfe, Tourism Manager for Keswick Tourism Association said, "Max and Paddy are great ambassadors for the Keswick area and we (KTA) felt that we should mark that in some way. People love to look at the wonderful photographs that Kerry posts on Facebook not only because of Max and Paddy but because of the beautiful settings that they are taken in. The pictures really inspire people to want to visit the area. The award is really just a way of saying thank you, although Max and Paddy seemed far more interested in the sausages we had for them."
Kerry commented, "We live in a truly beautiful place and it is great that we get to share that with other people and inspire them to visit the area to see it for themselves. As well as promoting the area we also organise charity walks which is a good way for people to meet Max and Paddy but also raise money for some great causes. I am absolutely delighted with the award from Keswick Tourism Association. It was a wonderful Christmas present."
Max and Paddy's next charity walk will take place on 20th January in celebration of Paddys birthday and they will be raising money for Fix The Fells.