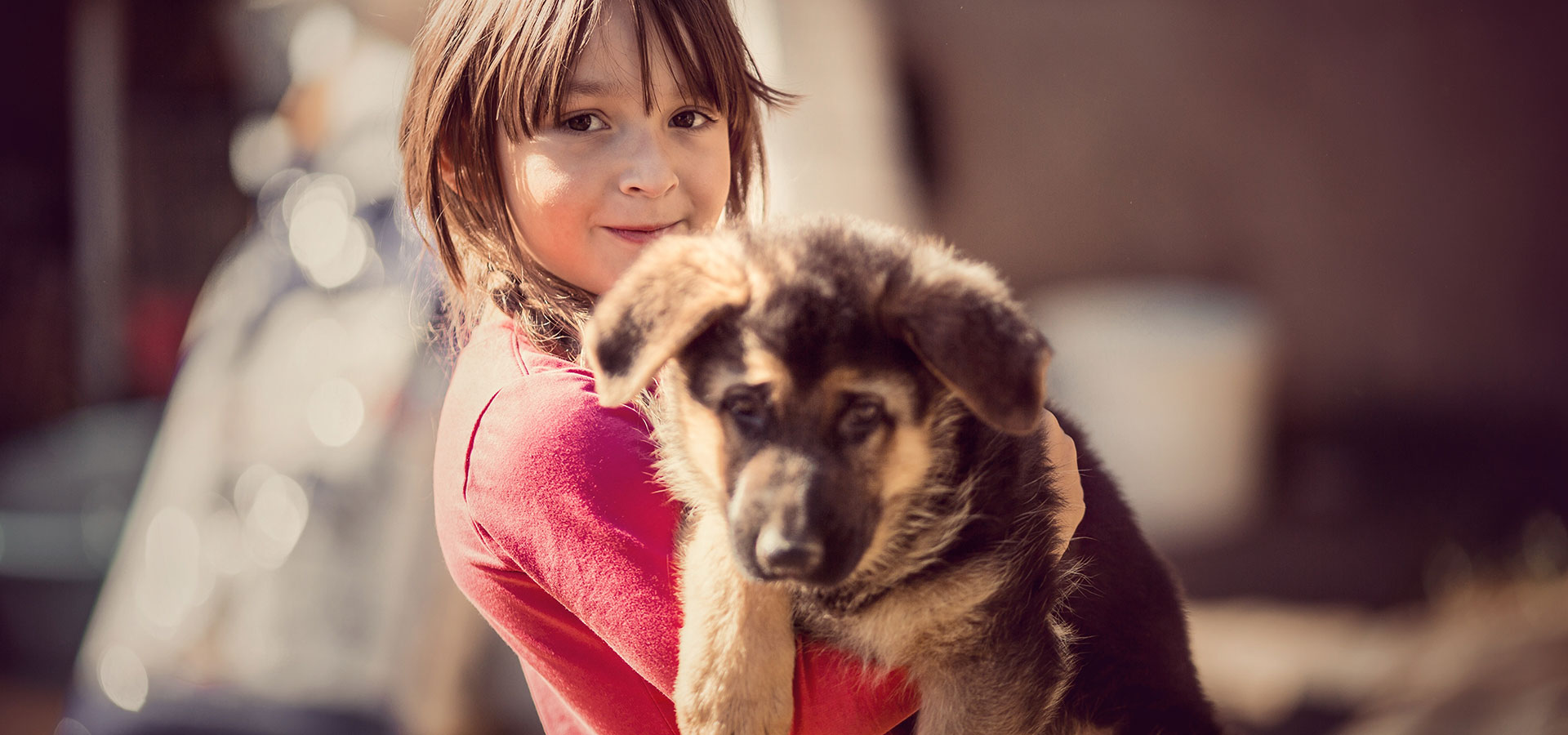 Choosing a puppy food is one of our first responsibilities when we welcome a dog into our family. Even if you have had a dog before or have an older dog, you may find the offerings for puppies have changed so it is worth comparing the products available.
The grey wolf is ancestor to all dogs. And while years of breeding has produced hundreds of 'different looking wolves', the internal workings of modern dogs and their wolf cousins remain unchanged, so it's no surprise that their dietary needs remain the same too.
By nature, all puppies are carnivores which means they're biologically adapted for a diet rich and varied in fresh whole meats with smaller amounts of fruits and vegetables.
Our award-winning Biologically Appropriate™ philosophy is simple: mirror the quantity, freshness and variety of meats that dogs are evolved to eat, while limiting the carbohydrates and synthetic ingredients that don't belong in your dog's natural diet.
We have compiled a list of questions you should be asking when choosing a food for your new canine companion.
IS THE FOOD RICH IN MEAT?
Your puppy is biologically adapted for a diet rich in meat. That's why we loaded ACANA Puppy & Junior with 70% meat, including cage-free chicken, wild-caught flounder and whole nest-laid eggs sourced from regional farms.
You should be able to compare the amount of meat found in different brands and recipes by looking at the ingredients on the label.
DOES IT INCLUDE HIGH FRESH MEAT INCLUSIONS?
Fresh meats are in their most natural and nourishing form. That's why 1/3 of the poultry, fish and eggs in ACANA are authentically fresh and loaded with goodness and taste, and other 2/3 are dried to provide a strong and natural source of meat protein. All animals deemed fit for human consumption. – a rarity among today's pet food makers.
When comparing foods you are looking for descriptions such as 'Fresh Chicken' or 'Fresh Turkey'. If the description reads 'Freshly Prepared' or does not include the word 'Fresh' than the likelihood is that the food is not made with fresh ingredients.
DOES IT CONTAIN A VARIETY OF WHOLE MEATS?
In nature, dogs benefit from an assortment of prey animals. That's why ACANA features a diversity of free-run chicken, whole eggs and whole fish, all in richly nourishing WholePrey™ ratios of meat, organs and cartilage that mimic the natural diet, eliminating the long lists of synthetic additives in conventional dog foods.
IS IT RICH IN MEAT PROTEIN?
Entirely free of the pea or potato protein concentrates common in today's conventional dog foods, ACANA derives its rich protein content from premium animal ingredients (not plants), supporting lean muscle mass and nourishing your dog according to his evolutionary needs.
You can compare levels of protein in different foods using the nutritional analysis which should be present on the packaging of all dog food.
IS IT CARBOHYDRATE LIMITED?
Your dog's natural diet contains very few carbohydrates, which are recognised as a leading cause of obesity and diabetes. That's why ACANA limits carbohydrates and replaces fast carbohydrates (such as rice, potato and tapioca) with low-glycemic fruits and vegetables.
Conventional dog foods can often exceed 50% carbohydrates, and feature high-glycemic ingredients such as potato, tapioca and rice.
ACANA benefits dogs of every breed and size. Just like you, your puppy is unique with feeding requirements that vary with environment, age and activity.
Our feeding guides provide a starting point, to be adjusted as needed to maintain optimum weight and peak conditioning. We suggest monitoring your dog's weight and adjusting rations as needed. If you have any questions you can always give us a call on 01737 767679, email sales@bernpetfoods.co.uk or catch up with us on our social channels – Facebook, Instagram or Twitter.
Find out more about ACANA Puppy & Junior
Find out more about ACANA Puppy Small Breed – for puppies weighing under 9kg at maturity
Find out more about ACANA Large Breed Puppy – for puppies weighing over 25kgs at maturity