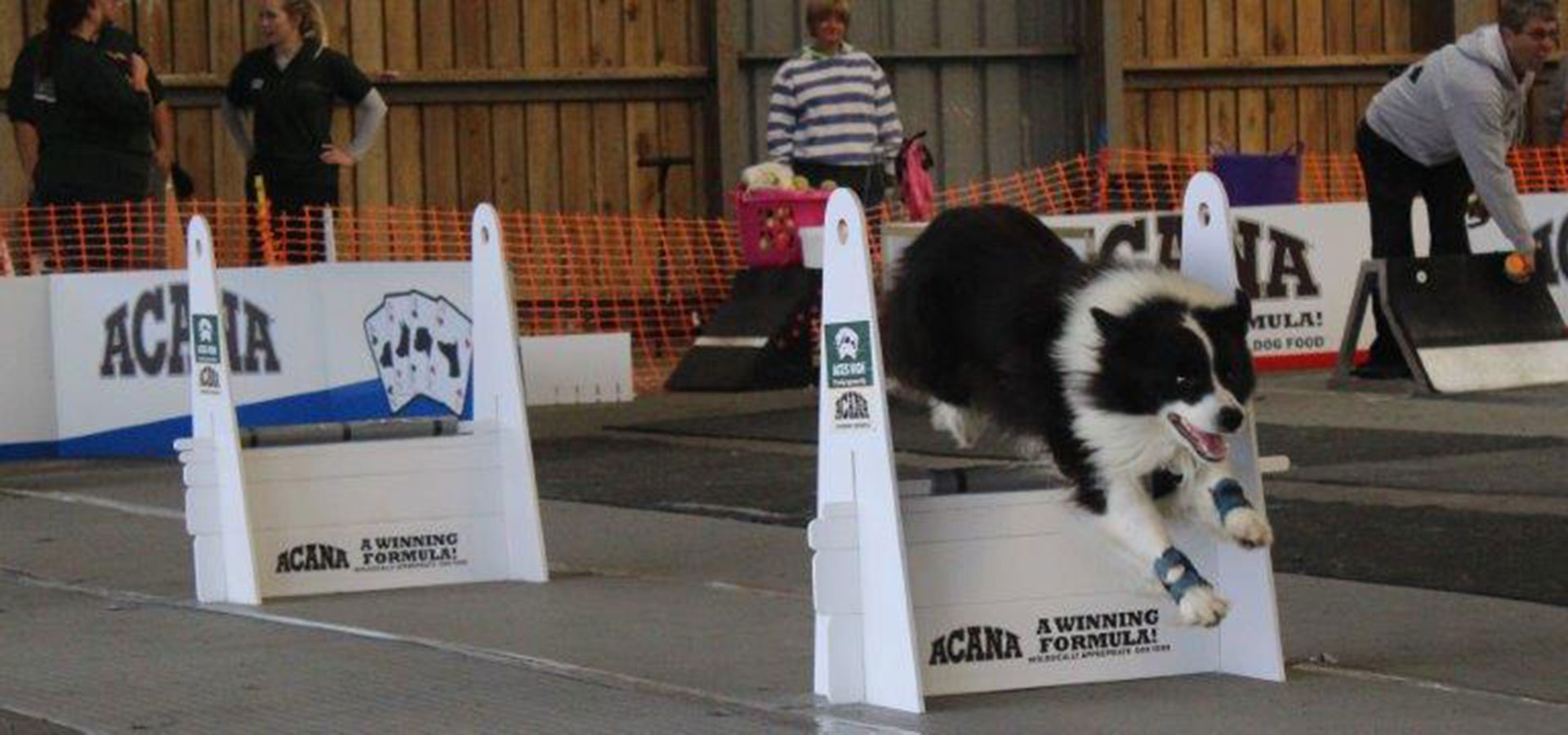 ACANA Sponsors Aces High Flyball Team!
ACANA are proud to announce that they have committed to sponsoring top UK Flyball team, Aces High.
As part of the sponsorship deal, 28 of the top performing team dogs have been transitioned from their previous diets onto specifically chosen ACANA products, from the Classics, Regionals or Singles range. Jeannette Shelley and Sarah Lesting, from Aces High Flyball have worked very closely with nutritionist and director of Bern Pet Foods, Karen Rodger to ensure that every dog has the correct diet for its needs.
Jeannette, Captain of Aces High, commented,
"We are absolutely delighted with the transformation in our dogs since we have changed their feed to ACANA. They have so much more energy, drive and most importantly, stamina. Any weight or allergy issues have been remedied."
"We are an incredibly dedicated, competitive team and work really hard to put Flyball on the map as a growing sport in the UK. The combination of our regular training, team dedication and, what we believe is the most appropriate nutrition for our dogs, really should be a winning formula. We are very optimistic for success for all our teams in 2016."
The sponsorship was officially launched at the Ardingly Showground on October 10th, 2015, at an event hosted by Aces High.
Afterwards, Karen Rodger, Director of Bern Pet Foods, said,
"It was a fantastic event, really fast-paced and exciting. There was no doubt that ACANA were the sponsors and there was a lot of discussion within the flyball community regarding its obvious nutritional merits. We are very much looking forward to working closely with Aces High through the 2016 season and ensuring that each dog is performing to its maximum potential"
Look out for future news on the successes of the Aces High Flyball team in 2016.
Follow ACANA UK & Ireland on Facebook.
Follow Aces High Flyball Team on Facebook.